Red Velvet - Mini Entremet with Dark Chocolate and Lazaris Kumquat Spoon Sweet and Lazaris Loukoum Kumquat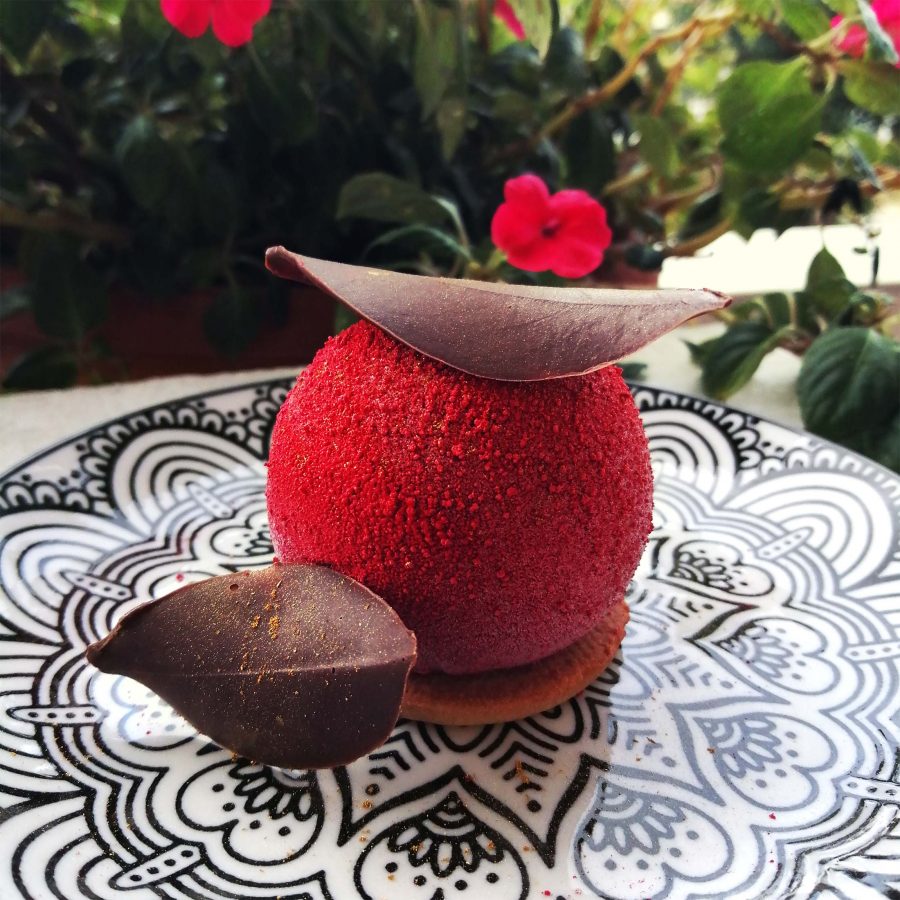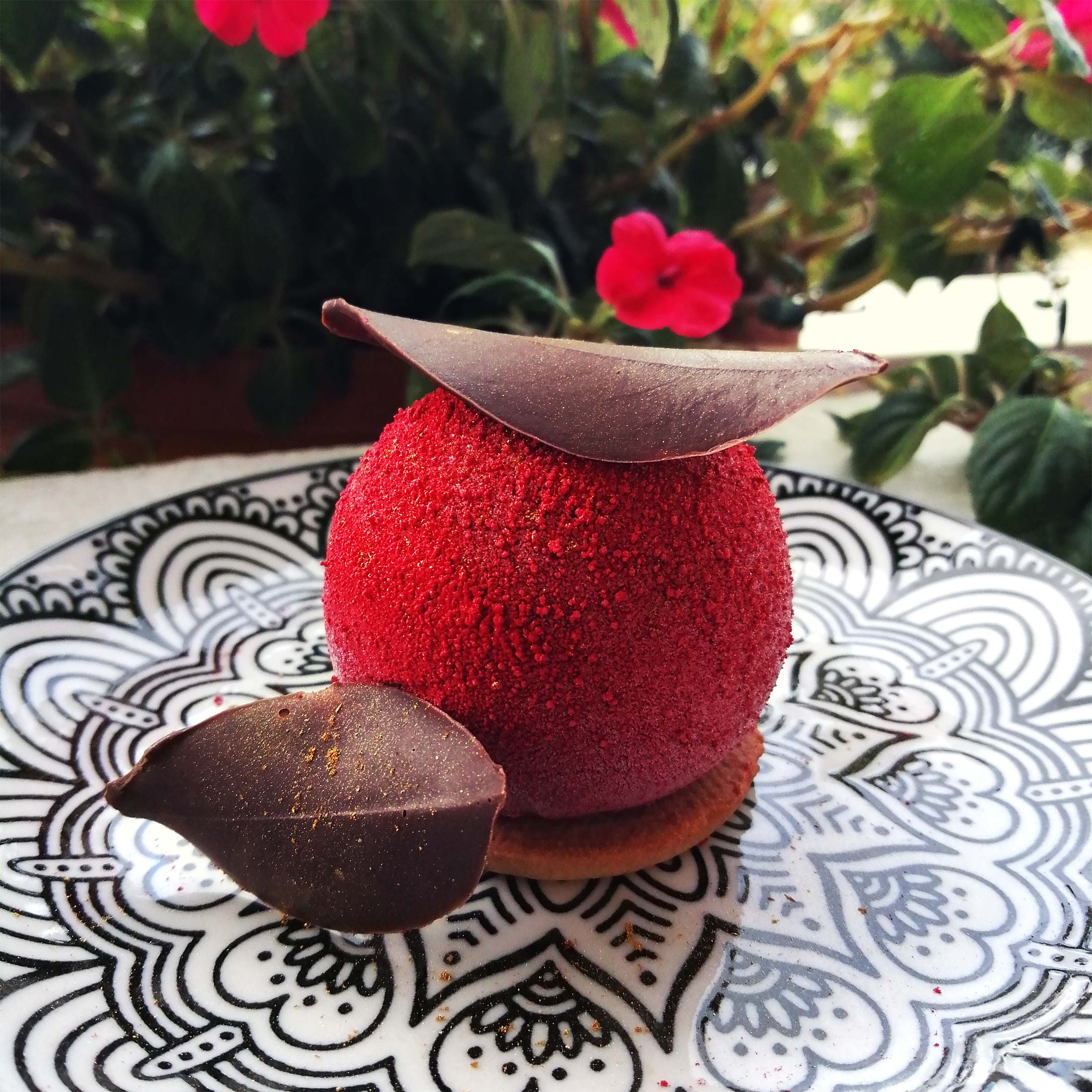 Lazaris Loukoums Kumquat in a delicious accompaniment of dark chocolate with an amazing tasteful result!
Ιngredients for mousse
250gr 55% chocolate couverture sliced into very small pieces
125gr milk 3.5% fat
250gr heavy whipped cream 35%
Ingredients for sable biscuit
zest of fresh kumquat fruits
500gr pastry flour
250gr cow butter
125gr icing sugar
1 egg
vanilla
some salt

Instructions for biscuit
Mix well butter and icing sugar whisking them until they turn white.
Add egg, salt, vanilla and at the end flour in two stages.
Between 2 baking sheets, roll the dough and cut small round biscuits about 6cm.
Bake at 180Ο C for 15 minutes.
Instruction for mousse
Whip heavy cream and leave it on the fridge.
Heat milk and put Lazaris Kumquat Loukoums in it, till they melt. Strain mixture milk into chocolate and whisk with a hand mixer until ingredients are homogenized and make a ganache.
Once the mixture has cooled, add cream.
Use a round mold – sillikomat (photo)
Put half amount of the mixture in the mold and add chopped kumquat fruit glaze. Then, add the rest of the mixture and leave the entremets in the freezer for one night.
Next day, unmold the entremets and spray them with red cocoa butter to give a velvety texture (in this recipe is used Pavoni Italia Dolce Velluto). Place entremets above cookie. 
Method
Unmold the pastes carefully and spray with cocoa butter in red color to create a velvet texture. Place the pasta on the cookie. (Pavoni Italia Dolce Velluto was used in the recipe)
Special thanks to pastry chef Natasa Lepesi – Head Pastry Chef of Gramvousa Restaurant Chania Crete.