Meringue Nests with Kumquat Cream Filling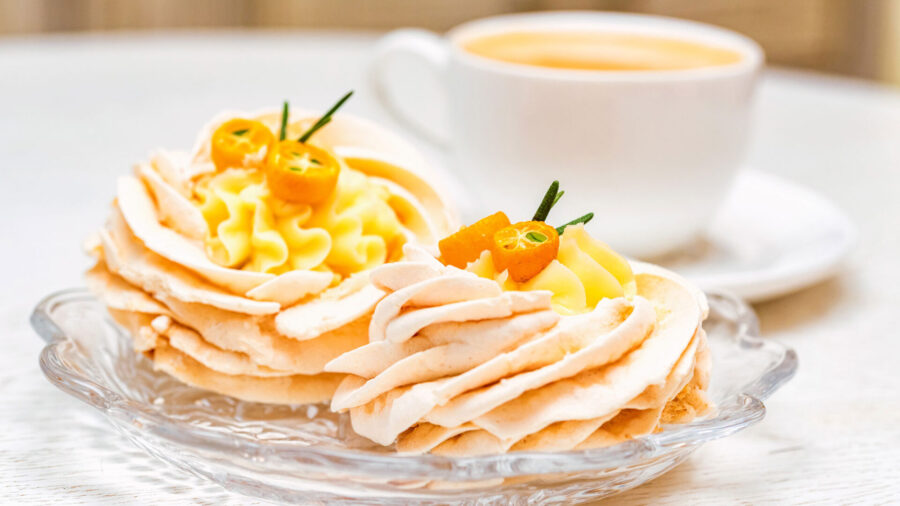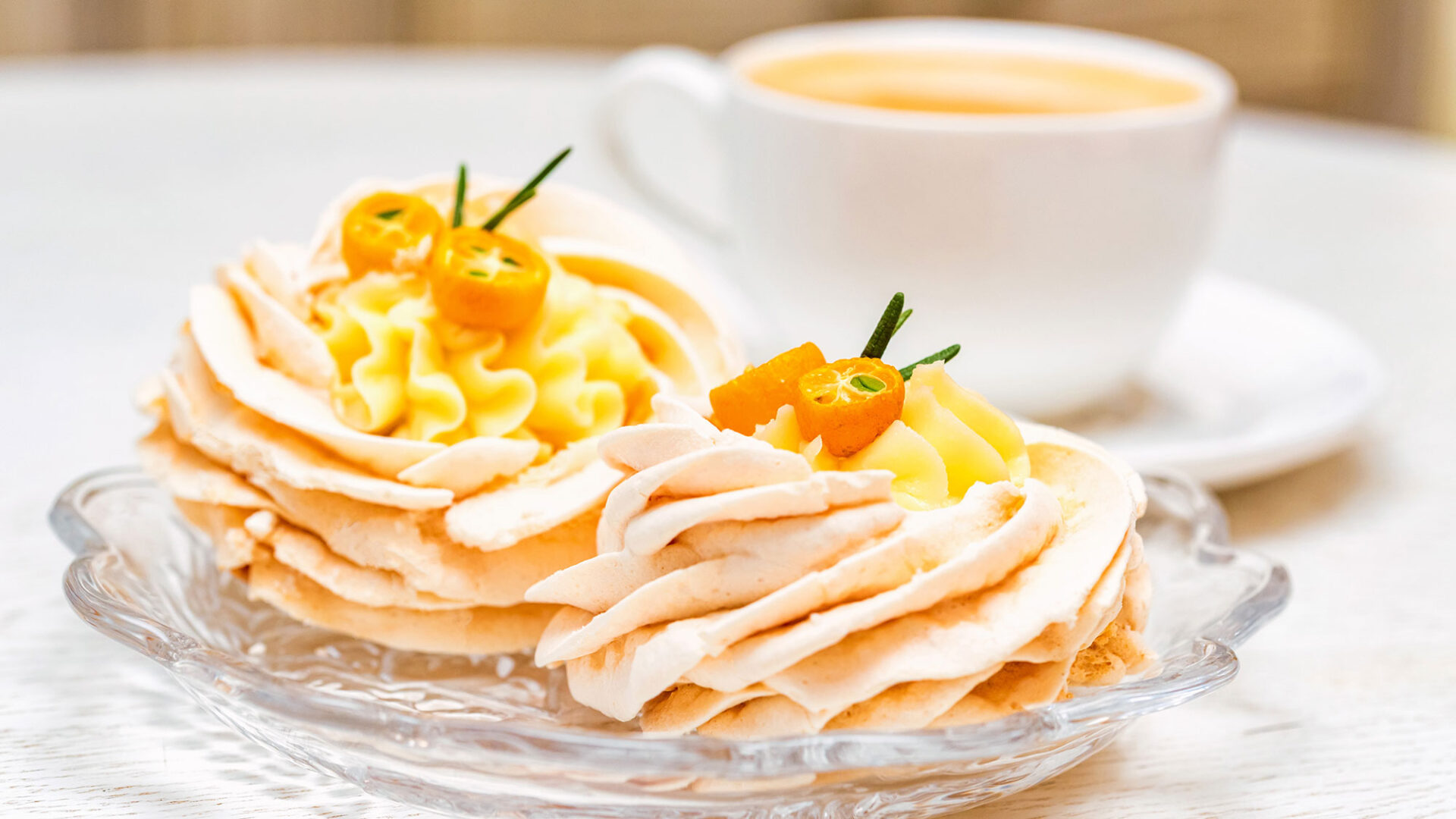 Description:
Tasty creamy koum quat inside meringue nests. A sweet delicacy that you can not resist !
Ingredients for the meringue:
120gr. egg white
300gr. powdered sugar
Lemon zest
½ teaspoon lemon juice
Ingredients for the filling:
500ml milk
50gr. corn flour
100gr. sugar
2 eggs
A vanilla stick
Fresh kumquat zest
100gr. 35% heavy cream
Method
Mix egg whites and powdered sugar in a stainless steel bowl and then heat in bain-marie (double boiler) until they reach 65ο C.
Pour mixture to mixer bowl and whisk until foamy and soft peaks start to form. Then add juice.
Transfer meringue to a piping bag and form nests on baking sheet in a baking pan.
Bake the meringues at 90 ° for 70 to 80 minutes.
Make a patisserie, putting milk with sugar and vanilla in a saucepan until heat up.
Put eggs with corn flour in a double boiler bowl, stirring. Pour some milk and when the mixture of milk is warmed up, pour it into the eggs mixture.
Add kumquat zest and liqueur, stirring. Pour mixture into a shallow baking pan and cover it.
Whip heavy cream and milk until fluffy.
Transfer to a piping bag and fill the nests with the cream and top with chopped kumquat on top.
We thank pastry chef Ms. Natasa Lepesi for the recipe.