Corfu Jelleties with Lazaris Kumquat products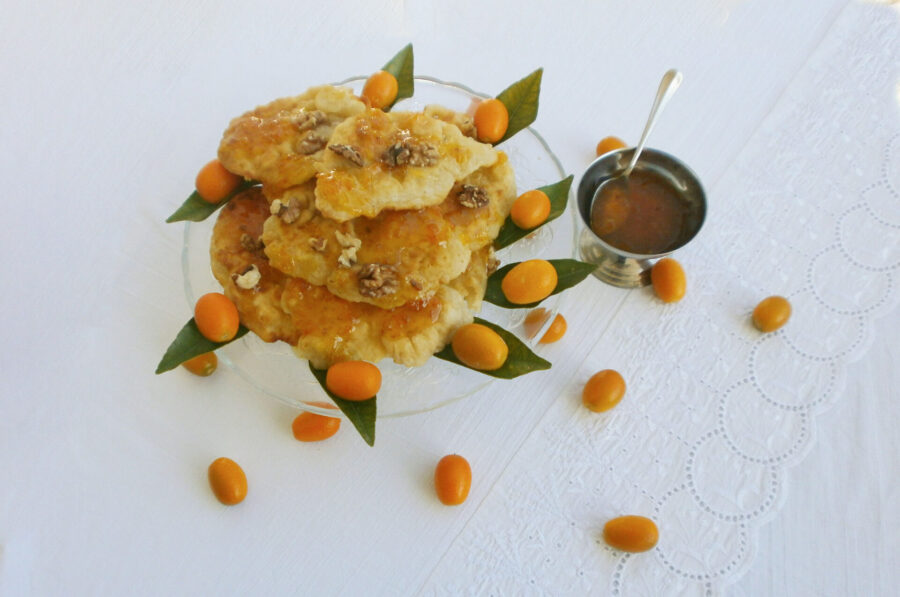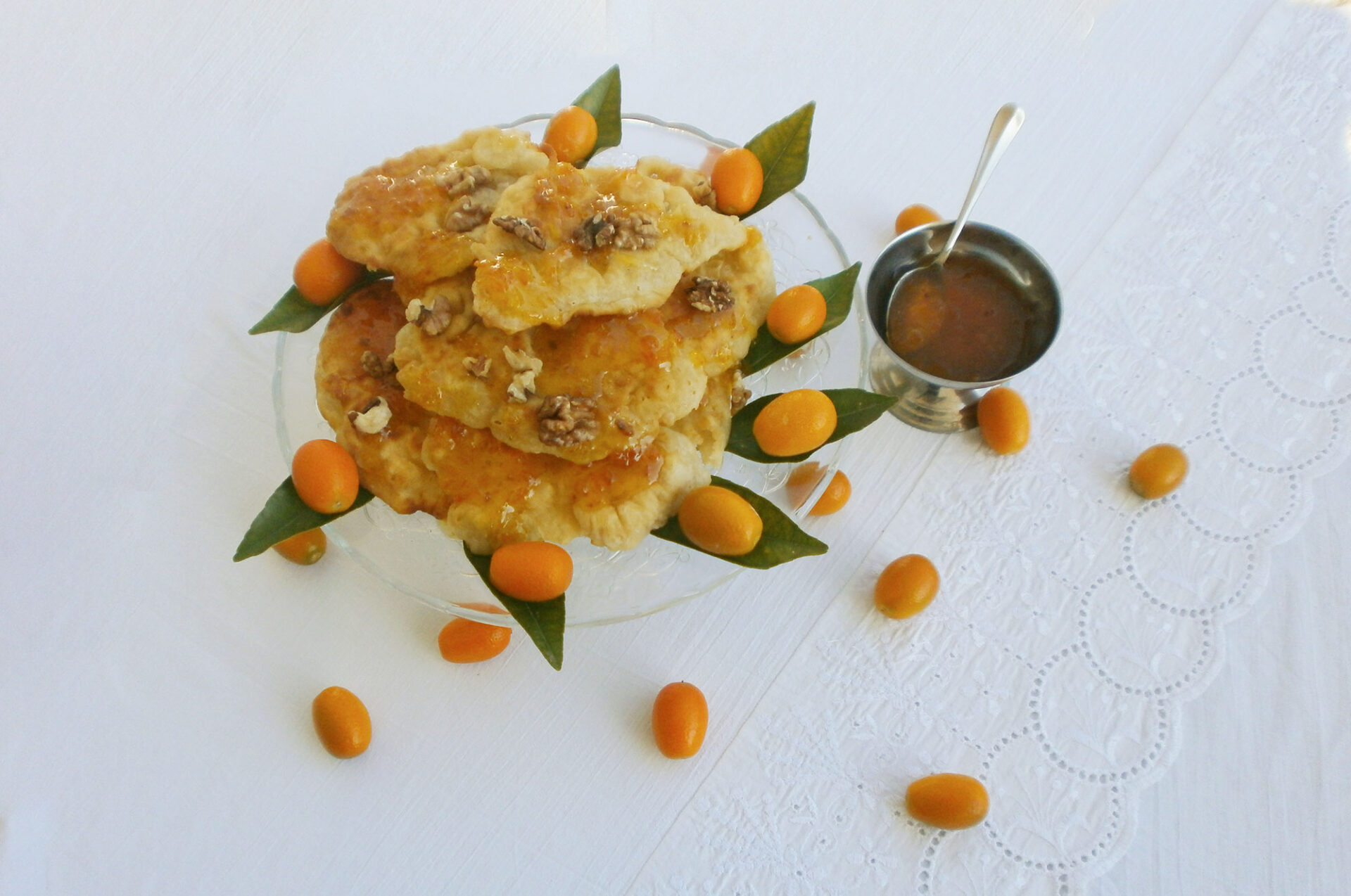 Description
A delicious and filling breakfast, or even for an afternoon accompaniment of a hot coffee.
Ingredients:
1 glass of warm water (the classic glass) 300g water
1 bag of baking powder
1/2 teaspoon salt
450g to 500g blue all-purpose flour (about as much as needed to absorb the water and make a thick paste!).
Seed oil for the pan or corn oil or olive oil.
Walnuts
Method
In a bowl, pour the lukewarm water, salt and baking powder and mix.
add the flour until the mixture becomes a thick porridge!
we leave it for 15' on the edge! as soon as it starts to bubble on its surface, it is ready for the pan!!!
put a little flour on a work bench. with a spoon, pour a spoonful of porridge or a little more. We press it lightly so that it opens to about 1.5 points thick. If it sticks to our hands, sprinkle a little flour on its surface to make it open easier.
as soon as the oil burns with a spatula, transfer it to the pan and fry on both sides until golden brown.
place them on absorbent paper to drain the oil.
serve on plates with kumquat jam and walnuts!!!
We thank pastry chef Ms. Natasa Lepesi for the recipe.