Sea scallop in ginger crust, limoncello-carrot purée, kumquat jelly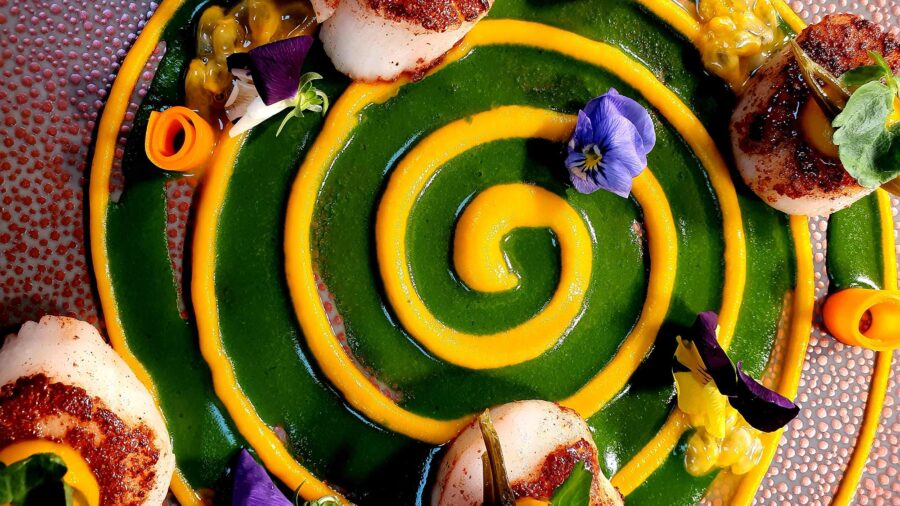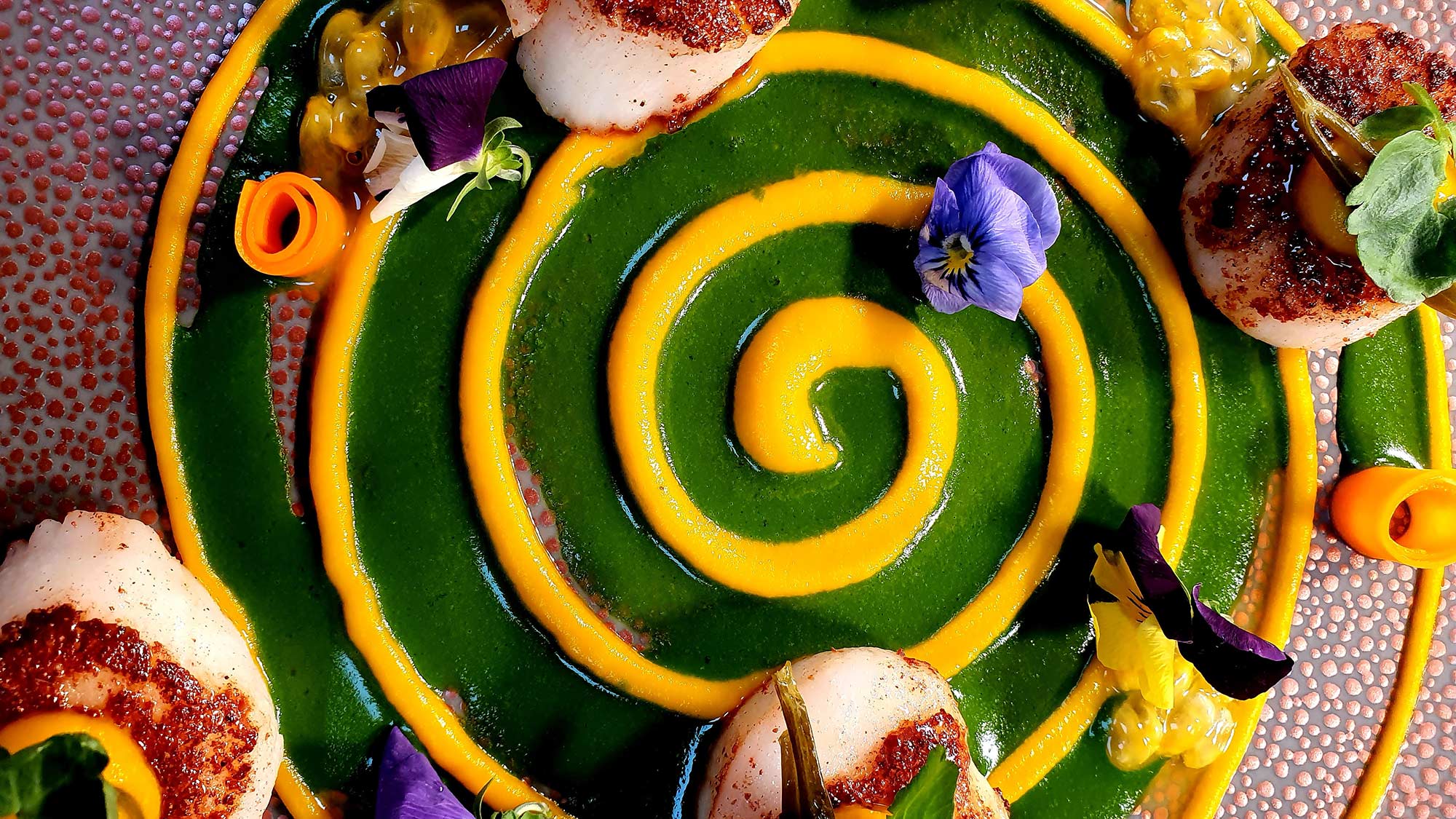 Ingredients
For the mushed carrot:

300gr carrots cut in slights slices
20gr butter
1gr cumin
300ml vegetable stock or water
Method
In a pot we slightly brown the carrots with butter, we add cumin, salt and pepper. Then we quench with Limoncello.
We add the vegetable stock or water and we cook our meal for 30 minutes. We add the carrots in a blender in order to mix it and have a creaminess result.
For the jellied Kumquat/ Kumquat jelly:

50ml kumquat juice
100gr water
2,2gr agar-agar
Some kumquat zest
Method
We boil all of our ingredients in a pot and we stir them until we bring them to the boiling point.
We remove our meal from the burner and we wait for it to cool down in order to be created the gelatin. Then we cut it in slices and we add it in the blender, we blend it until we have a creaminess result.
We add salt and pepper to our sea scallop, we brown in a frying pan considering we have firstly sprinkled with ginger powder and tandoori each side

Special thanks for the recipe to Chef Petros Dimas – Executive Chef at Domes Miramare.